I
f you follow me on Instagram you know that I just returned from L.A. Maryann (of
Classic Casual Home)
and I were lucky enough to be invited to attend one of the Noir CFC tours for designers and vendors. I cannot say enough about the company and the event itself. I have long been a fan of the product line but after meeting the owners and principals I am even more impressed. First off we were their guests at the lovely historic Culver Hotel in Culver City. I would highly recommend this gem of a hotel if you are travelling to the Los Angeles area.
They serve a lovely Continental Breakfast in the charming lobby every morning
source
They have a lovely outside space where you can grab a glass of wine or a cocktail in the afternoon.
Here's Maryann and I doing just that.
The room we shared was lovely
There is music every night in the lobby, and dinner is served every night. The Culver is the hub of activity in the town of Culver City. The Noir people provided our group with what I heard was a wonderful dinner on Thursday night. We unfortunately could not attend. The Culver is one of the most delightful places I have stayed. There are several great restaurants within walking distance. I would definitely go back in a minute. Go here for more information.
Thursday a.m we boarded a bus to the Noir/CFC campus. Swiss born Georg Bahler came to LA and began building furniture
one piece at a time forming CFC.
In 2004, Georg Baehler and Stephanie Lu formed Noir Trading, Inc." with a mission to manufacture furniture that that is consistent, sustainable, and available". All CFC products are still built in Los Angeles with reclaimed wood scoured from homes and buildings that are torn down in the LA area.The Noir products are made overseas in two factories, one in China and one in Indonesia .
I enjoyed hearing Georg speak of the history and his vision for the line. His workspace is filled with antiquities and furniture that he has designed. He doesn't work in a typical office space. He is surrounded with things that inspire and motivate him.
As the Lead Designer, Georg creates the design for every Noir and CFC piece " the old-fashioned way": with pencil and paper.
Here are some of the office spaces of Noir and CFC. The employees are surrounded by their creations, and styled as if they were in someone's home.
Georg spoke of his love of blending the old and new, and the importance of mixing the two.
I was completely inspired by this tour and delighted to view some of the newest introductions and some of my favorites in person.
If you follow me on Instagram you saw a closeup of this sideboard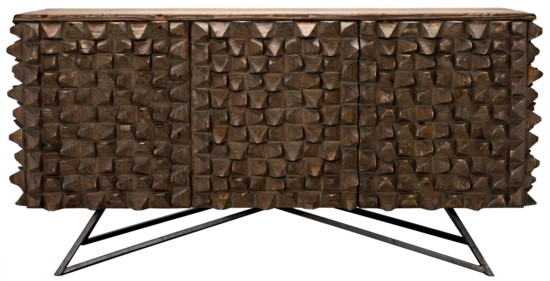 This piece was another I found interesting.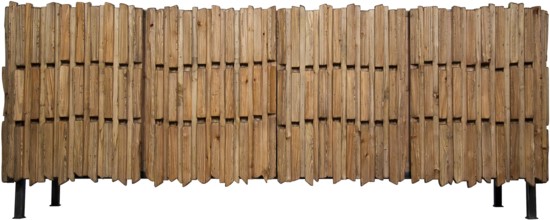 I have been dying to use this or the version with doors in a client's home.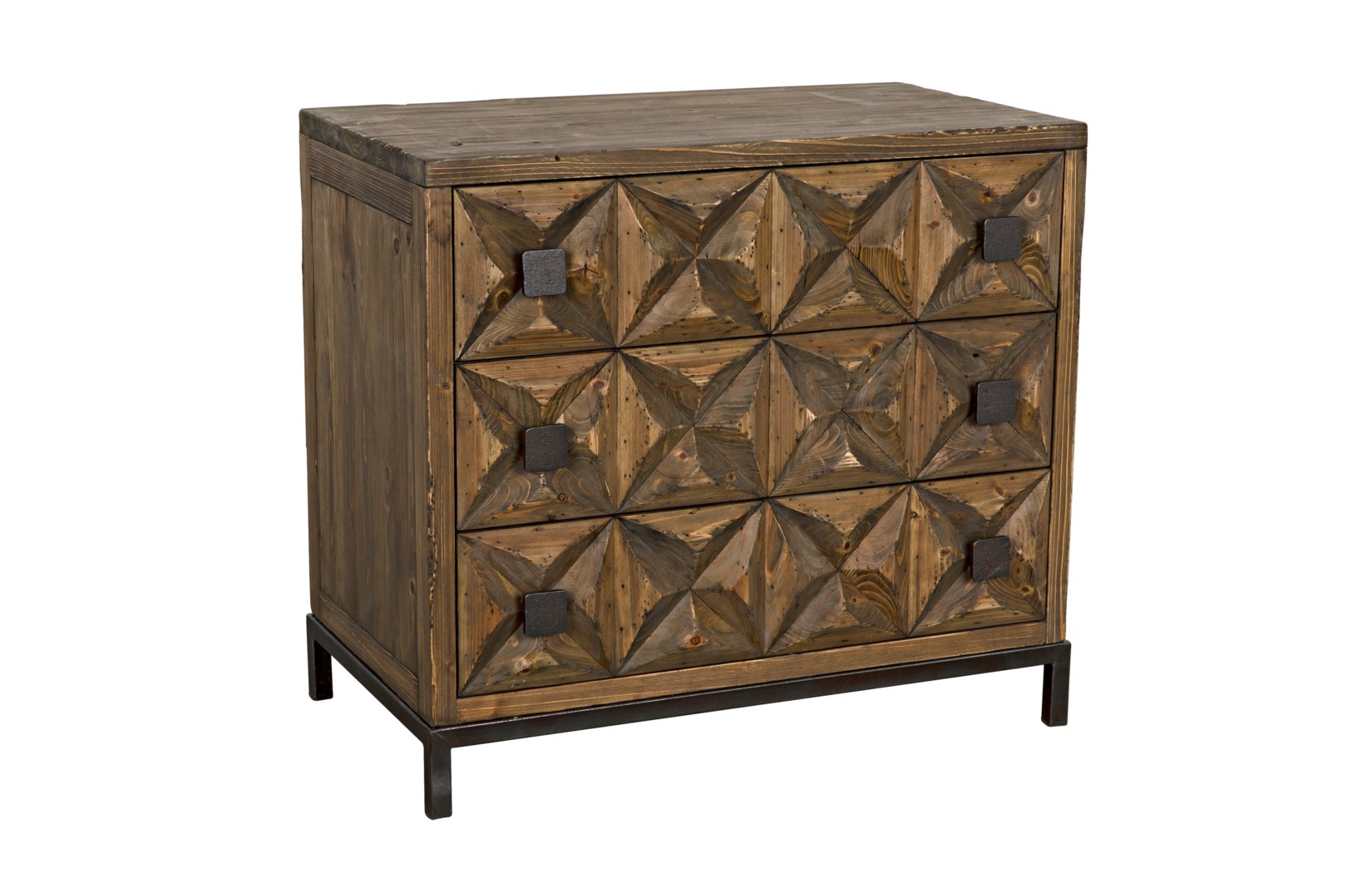 I would like to thank Noir/CFC and Bassman/Blaine for the opportunity to learn more about the company and their product line. If you would like to view their full line go here.
I will post Part 2 (the shopping part) of my trip next Monday. Have a great week!!