As I said earlier my wardrobe has been in need of some updating. I have a few foot issues so shoes and boots can always be tricky. Here are some of my favorites that I have picked up. Believe it or not Clarks has a good looking comfortable shoe in calf hair! It comes in leopard as well.
http://www.clarksusa.com/eng/product/valley_lounge/26104101
Ponchos are big this year and they are very flattering. I picked this Cashmere one up at Ann Taylor, another store I haven't shopped in in years. It is 40% off. It is very lightweight, soft and fits beautifully.
http://www.anntaylor.com/cashmere-poncho/348094
I also picked up this High Low Tunic Sweater from Nordstrom on Sale. It comes in Camel as well. It is currently unavailable because they sold so many of them at such a great price. I was told by Nordstrom that they plan on restocking. They do have this one that is almost identical here on sale that also comes in camel. I find that I can't really wear camel anymore but I love it!!
http://shop.nordstrom.com/s/halogen-cashmere-shirttail-sweater
I have a million scarves (literally) but I couldn't pass another leopard number up from Nordstrom. Very nice quality for $38.00!
http://shop.nordstrom.com/s/roffe-accessories-leopard-print-scarf/3846234
Lastly these boots that I told you about that Lauren & I discovered on our trip down South, love them!! Most of the boots that accommodate enough room in the toe box for my foot issues are not exactly sylin if you know what I mean. Super comfortable and amazing quality for the price. They were a tad too distressed for this "old lady" so I had my shoe lady fix that!
http://www.bedstu.com/manchester-ii-tan
Remember when Banana Republic had really nice quality clothes at good prices. Well I am sure you have read that they have a new stylist. I have been really impressed with the quality and style of their new line. If you haven't checked them out in awhile do it! I have purchased several things that I am really happy with.
I love these waxed jeans from Banana Republic. Dare I say they are almost like wearing Spanx?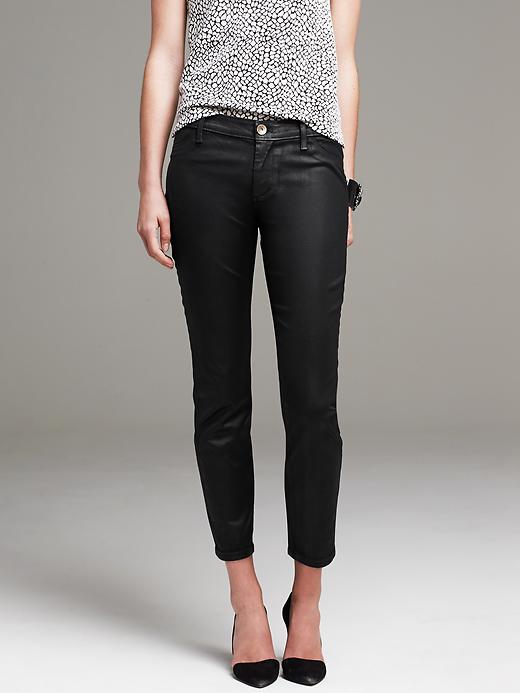 I love the weight and quality of this cotton sweater. It is much better looking in person than it is online.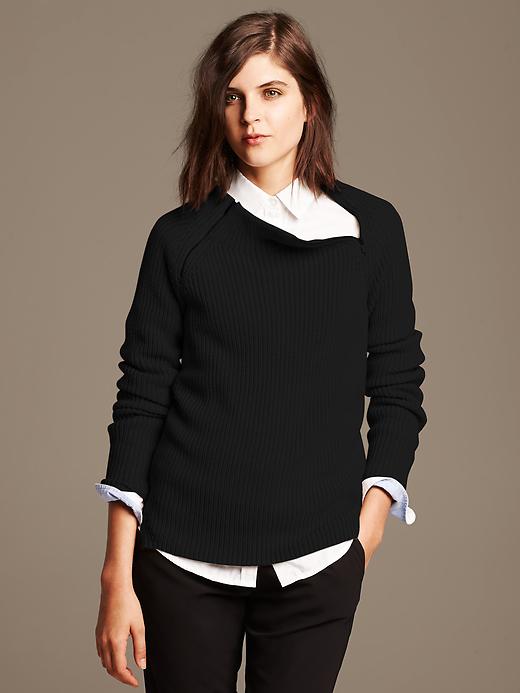 http://bananarepublic.gap.com/browse/product.do?cid=77996&vid=1&pid=129694002
You are probably thinking does she ever wear anything but black and gray? Well not very often! I have found at my age I really like the versatility of being able to mix and match everything in my closet. Once I let my hair go gray I found my whole color perspective changed. Some of the colors I loved I can no longer wear. I love fuschia and purple and am not afraid of a pop of color. What have you purchased this season that you love?